Aalborg University Copenhagen
From 2015 - 2017 I worked as a student assistant at Aalborg University Copenhagen. I primarily worked with their graphic identity. Within their design guide I have designed, among other things, brochures, magazines, posters, websites, and videos for their 38 m2 outdoor LED screen.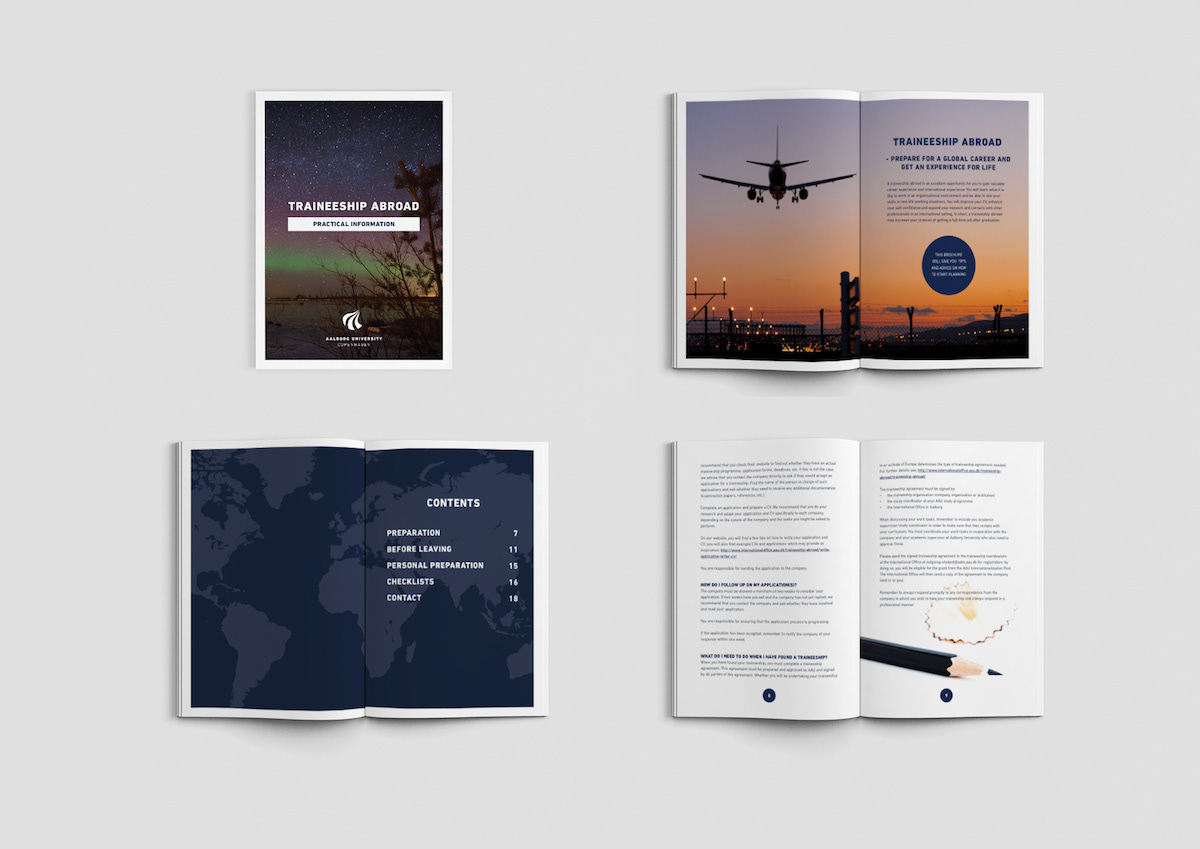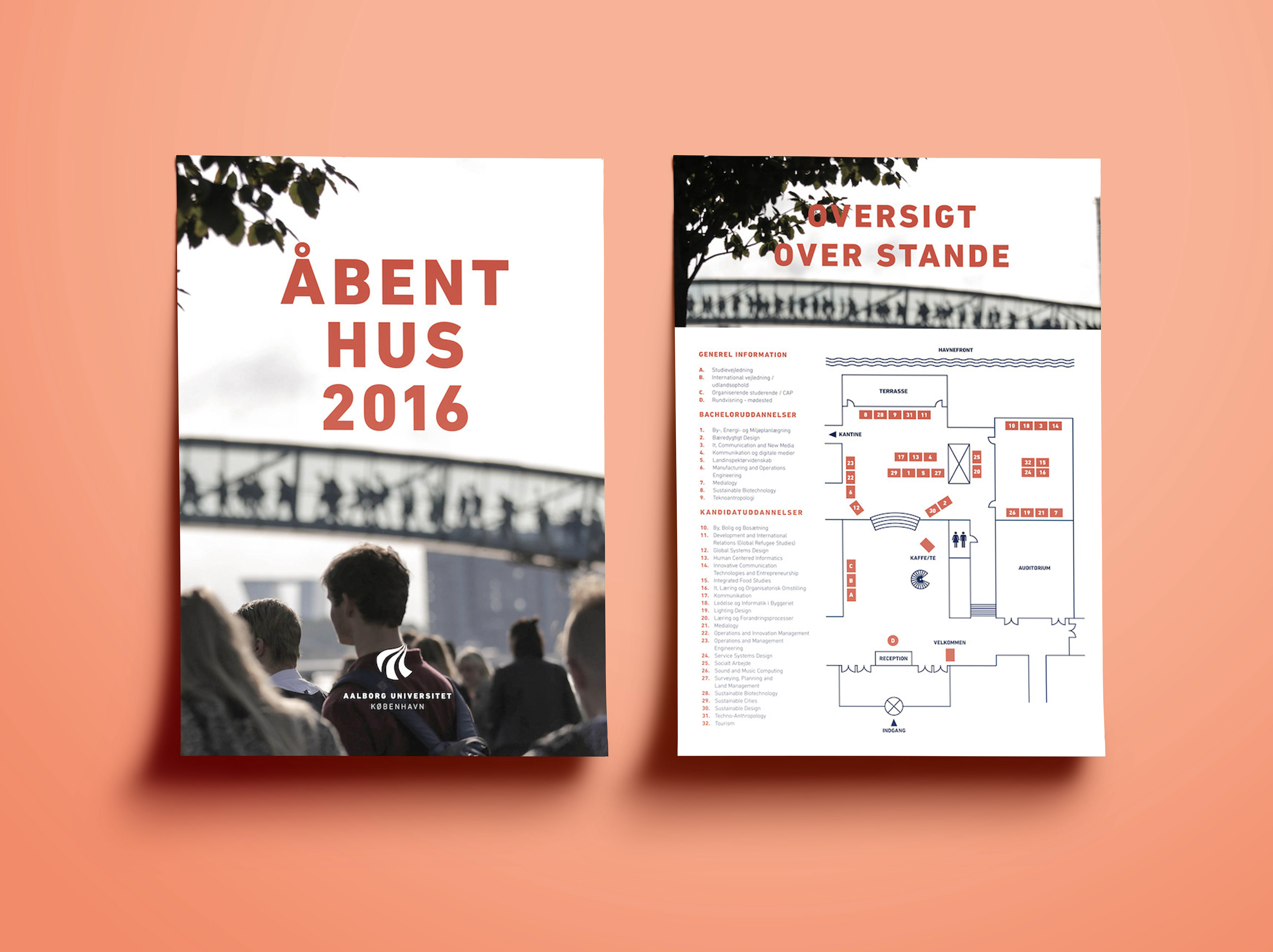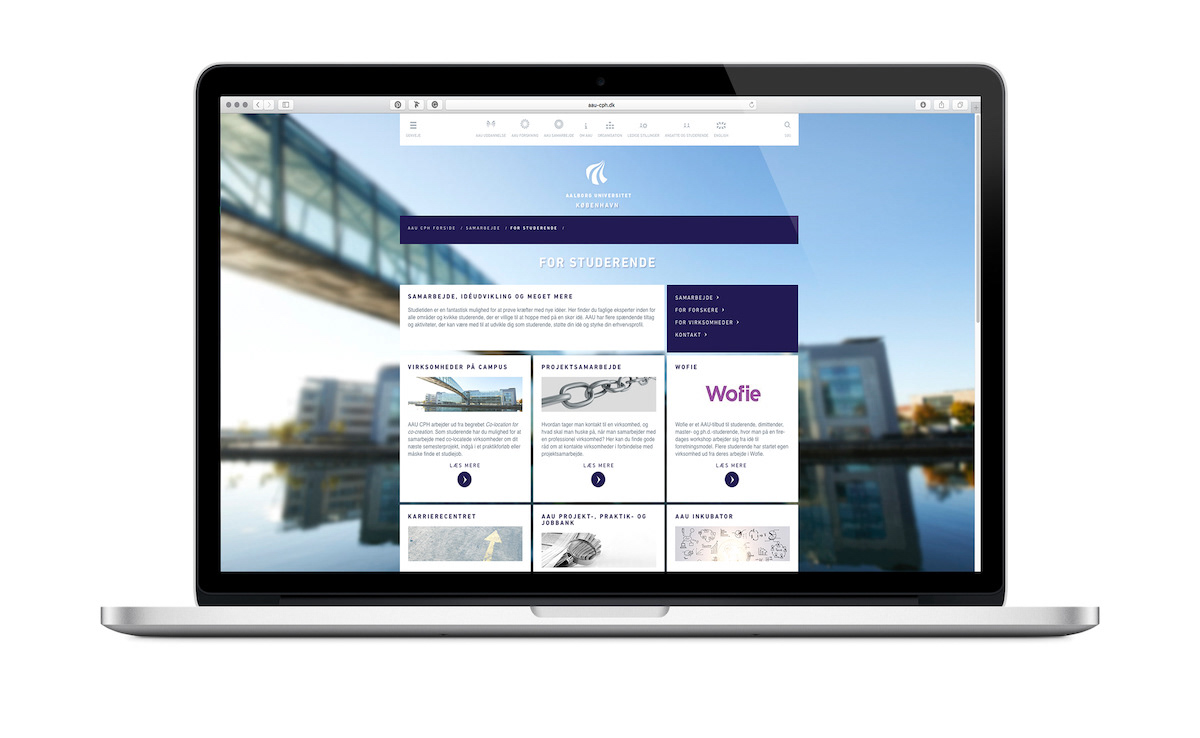 During my time at Aalborg University Copenhagen I also made a logo for their Buddy Network. The Buddy Network is a service, which helps new international students settle into their new environment. A buddy is a current AAU CPH student who, on a voluntary basis, functions as a contact person for a group of new international students. The University wanted a bold and playful look, which could draw attention to the network, as 1 out of 3 students at Aalborg University come from other countries than Denmark. I chose a bold orange to go with the university's official and formal blue, and handpainted the word "Buddy" to make it look playful and inviting.